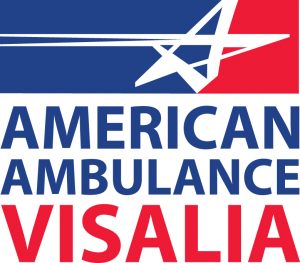 American Ambulance Visalia
Visalia, California
150 Staff | 5 Quarantined in 2020
American Ambulance Visalia (AAV) proudly serves the greater Visalia area and portions of rural Tulare County. American Ambulance responds to over 23,000 emergency and non-emergency related incidents per year and offers Advanced Life Support (Paramedic) and Basic Life Support (EMT) level of care. AAV was originally established in 1979 as a new Visalia operation for Fresno-based American Ambulance. In 1988, Mr. Cooper and family acquired the Visalia operation and established the company as American Ambulance Visalia. Today, operating out of multiple stations throughout Visalia, Goshen, and portions of rural Tulare County, AAV continues to work hard for all those served by continually reviewing the needs of the communities, maintaining an emphasis on training, providing access to further education for employees, and supporting the core values of the company. In addition to our charitable giving programs to support the community, AAV works with local schools and other various organizations to provide ambulance coverage to the many community events. AAV also has classes available to the general public such as CPR, First Aid, ACLS, PALS, and AED.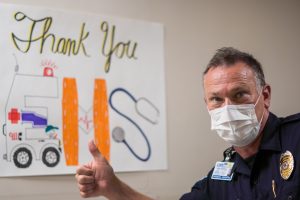 2020 brought forth many challenges for EMS, due to the pandemic and natural disasters. AAV has responded to the COVID pandemic by following CDC recommendations for personal protective equipment, acquisition, usage, employee screening and aggressive follow up and disinfection practices. In adhering to policies and procedures put into place, staff infection rates have been remarkably low, around 3% overall. The challenges of COVID have been matched by a record wildfire season in California. With fires burning statewide, fire agencies such as CalFire have requested assistance from EMS to care for injured civilians and injured fire personnel. AAV has deployed an EMS strike team to assist with fires along the central coast, as well as fires in the central Sierra Nevada mountains. AAV continues to support Fire agencies and a major utility company in their efforts to suppress these fires and restore power to affected communities.