Distance CME by OnCourse Learning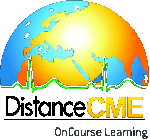 Distance CME by OnCourse Learning
As the leader in live online EMT training, Distance CME, offers everything you need to re-certify your National Registry and state certifications. Nationally accredited by CECBEMS/CAPCE and the PA DOH BEMS. Courses offered multiple times per week and throughout the day. Visit Distance CME, where you can take the classroom wherever you go.
Distance CME an
OnCourse Learning Corporation
is the world's largest provider of Continuing Education to the Healthcare Field. Distance CME specialises in EMS Education, saving services thousands of dollars in educational expenses while increasing employee satisfaction.