Real Talk: PTSD and Suicide in EMS
Regular Price: $100.00
Member Price: $0.00
Your Price: $100.00
April 12, 2017
2:00 PM Eastern
There has been a significant transition over the last decade regarding the emphasis placed on job related stress, Post-Traumatic Stress Disorder, and EMS provider suicide and how we, as professionals, should manage it. We have seen several peer driven studies that show that EMS providers largely still do not utilize the mental health services made available by their employers or through their health plans. The leading reason, employees are concerned that their private information will be shared with their employer. Despite all of the efforts to raise awareness and to provide services for mental health in our industry regarding this issue, the fear of stigmatism remains. While it is important to ensure and encourage the use of mental health services and benefits for our staff, it is critical that we focus our efforts on prevention. Provider mental health needs to be embedded into every aspect of our training and wellness programs. The human and business costs attributed to this problem are staggering to our providers, their families, our patients, and the industry as a whole. This session will provide real talk and suggestions on how to weave mental health into every aspects of the organization and "normalize" this very real care giver issue in our profession.
Sponsored by Savvik Buying Group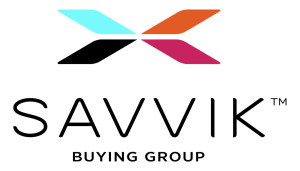 Event Details
Date: April 12, 2017
Start time: 02:00 p.m.
End time: 03:00 p.m.