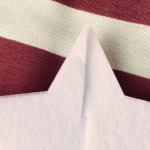 Ethics Committee Candidates
2019 Candidates for the AAA Ethics Committee
Chris Anderson – (Region 3)
Director of Operations
Bell Ambulance, Inc.
Milwaukee, WI
Why would you like to participate?

Personally and professionally, I am deeply committed to ensuring the integrity of the mobile healthcare community. Over the course of my 19 years of EMS service, I have been proud to donate my time to the American Ambulance Association in various capacities, as well as to serve as a director and Vice President of the Professional Ambulance Association of Wisconsin. I welcome the opportunity to collaborate with my colleagues across the country to ensure that the highest ethical standards are maintained by all ambulance providers.
Brent Dierking – (Region 2)
Director of Buisness Development & Stratigic Planning
NorthStar EMS
Tuscaloosa, AL
Why would you like to participate?


Over the past 38 years in EMS I have had the opportunity to serve in strategic roles that have offered experience in assessing, understanding and resolving questionable practices as they relate to business ethics within our industry. I have recently served on the Ethics Committee and continue to be well versed in EMS clinical, billing and business practices. I currently serve as a Director with NorthStar EMS and I am responsible for providing multi-site EMS oversight and direction to meet performance standards based on short and long-term business strategies. Lastly, I have the commitment from our organization to support my participation on this committee.
Erin Miller – (Region 5)
Vice President Of Business Development
Metro West Ambulance Service, Inc.
Hillsboro, OR
Why would you like to participate?


The common thread in healthcare is change – with this I think how we hold ourselves, our employees, and represent our company to the community is challenged on a daily basis. Having guiding principles, especially for when an organization is questioned, would be valuable as we continue to integrate EMS as a viable part of the healthcare system in the communities we serve. I'd like to be part of that discussion.