Monroe Ambulance In 2020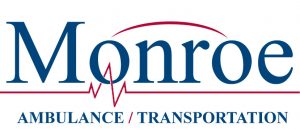 Monroe Ambulance
Rochester, New York
Founded in 1975 by Eileen Coyle, Monroe Ambulance has entered its 45th year of dedicated service to the greater Rochester community. The family-owned and operated organization with headquarters in the City of Rochester, from which they provide all levels of ambulance service to Monroe, Wyoming, and Orleans Counties. Their providers, along with their clinical leadership and utilization of advanced medical technology has resulted in Monroe Ambulance becoming one of New York's most admired and trusted pre-hospital care providers.
Throughout the Covid-19 pandemic, alongside our brothers and sisters in the New York EMS community at the epicenter of the crisis, Monroe Ambulance supported the needs of Rochester and surrounding communities ensuring each call for service was answered. Responding to the continued trend of diminishing numbers of new EMS providers into the system (despite an increase in the need for EMS), Monroe leveraged its agility to develop and deliver virtual EMT classes in an effort to ensure our communities will be served regardless of the challenge posed with another wave of the pandemic. As the current Chair of UNYAN and Monroe Ambulance's CEO and President, Thomas Coyle maintained his involvement with UNYAN despite the increased pressure and demand for his time preparing and responding to local effects of the crisis. He led the organization in a push for legislation to recognize and address the needs of EMS for the entire state, and the voice was heard.
Visit our website: https://www.monroeambulance.com.