Louisiana Ambulance Alliance In 2020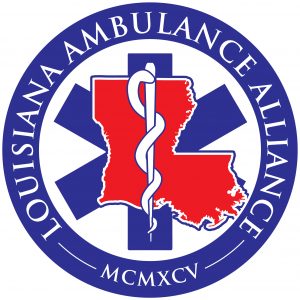 Louisiana Ambulance Alliance
Baton Rouge, Louisiana
The Louisiana Ambulance Alliance (LAA) is a diverse group of EMS providers who promote emergency medical transport as a distinct concern in Louisiana; serve as a forum for a unified voice for healthcare providers, public officials, healthcare workers, educators and consumers working to improve emergency medical transport in Louisiana; provide a forum for the exchange and distribution of ideas and information related to the improvement of emergency medical transport; serve as an advocate for emergency medical transport, promoting improved health status and improvements to the health system for residents of Louisiana; and encourage the development of appropriate health resources for Louisiana.
During 2020, while struggling with the pandemic like the rest of the world, Lake Charles, LA was hit with one of the strongest hurricanes of the past 150 years. It left thousands devastated without electricity, clean water, or even a roof over their heads. Louisiana Ambulance Alliance deployed over 40 ambulances to the Lake Charles area before the hurricane to help evacuate the city and also in the following weeks to help with the ongoing relief effort. We are proud to have helped our home state during a time of need.
To learn more about LAA, visit www.LouisianaAmbulanceAlliance.org. For up-to-date information, news and updates, follow us on Facebook, Instagram and Twitter.