Gold Cross Ambulance in 2020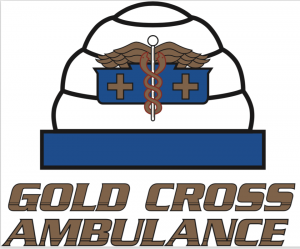 Gold Cross Ambulance
Salt Lake City, Utah
483 Staff
Gold Cross Ambulance was founded in 1968 with the vision of providing quality medical care and customer service to anyone regardless of race, creed, color, religion. or the ability to pay.
Gold Cross Ambulance employs highly trained and certified paramedics, EMTs, and other medical professionals. With a fleet of specially-equipped emergency vehicles and a state-of-the-art communications center, Gold Cross responds to calls in Salt Lake, St George, Uintah, Utah, Washington Iron, and Juab Counties.
Gold Cross Ambulance exceeds all established standards for emergency response protocols and is fully integrated with other local, county, state, and national emergency response agencies to assure a seamless benefit to the community. The company is certified by the Commission on Accreditation of Ambulance Services (CAAS) and is the first ambulance provider in Utah to achieve this national distinction. Gold Cross is the 112th Center for Excellence with ACE Accreditation from the International Academies of Emergency Dispatch IAED.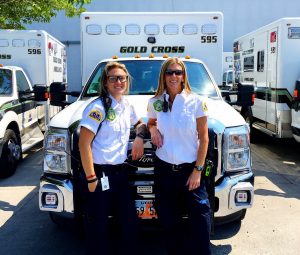 In 2020, Gold Cross Ambulance in Salt Lake City, Utah met the challenges of COVID-19 by closing their buildings to non-employees and assessing the impact on EMTs and Paramedics. Extensive measures were implemented to protect employees, patients, and the communities they serve. As management learned more about the virus, they adapted and refined best practices.
Gold Cross established protocols to determine if a patient was exhibiting signs of COVID-19 so EMS crews could don PPE. Ambulances were routinely taken out of service and crews performed a stringent two-hour decontamination process.
In addition to COVID-19 cases, Gold Cross teams were shaken by a 5.7 magnitude earthquake on March 18, but continued working. September 8, Salt Lake experienced hurricane-force winds that uprooted hundreds of trees, and Gold Cross crews were ready to assist. October 7, Salt Lake welcome the Vice Presidential Debate and Gold Cross worked closely with the Secret Service to assure the safety of the candidates.
2020 tested the company's capability to respond to unprecedented events. Gold Cross has affirmed that they can withstand any crisis and are ready to react quickly and effectively.