East Baton Rouge Parish EMS in 2020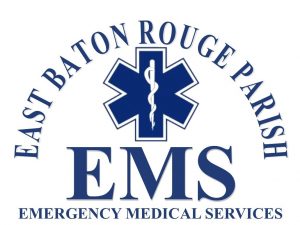 East Baton Rouge Parish EMS
Baton Rouge, Louisiana
200 Staff | 35 Quarantined in 2020
The East Baton Rouge Parish Department of Emergency Medical Services was founded as the first municipal third service EMS system in the State of Louisiana on August 6th,1982. At its inception, there was no advanced life support pre-hospital care in the capital area. EMS was initially supported by Federal Revenue Sharing Funds. In 1985 a tax election was held, and the citizens voted for a $3 million property tax dedicated to the funding of their EMS System. This year the Department has an operating budget of $24,000,000 which is also supplemented by third-party insurance billing. EBR EMS is the primary provider of pre-hospital emergency medical care in EBR Parish and runs about 65,000 calls annually. EBR Parish is 456 square miles with a population of over 440,000 residents. EBR EMS operates 12 stations throughout the parish with 14 ALS ambulances and a minimum of 2 supervisor sprint vehicles. Baton Rouge is home to LSU and Southern University, as well as a community college. The Department's special events fleet is comprised of a medical rehab trailer, bicycle teams, ASAP brand 4×4 vehicles, and a mass casualty triage deployment truck.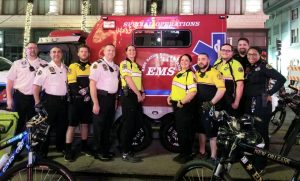 In January 2020, East Baton Rouge EMS was requested to provide mutual aid to New Orleans EMS for the College Football National Championship game. The Department provided NOEMS an ASAP cart, a bicycle team along with medics to work the event. EBR EMS medics were once again sent to New Orleans in February for Mardi Gras coverage and provided 2 ASAP carts, 2 bicycle teams and medics for an entire week's coverage. There were multiple Mardi Gras parades in Baton Rouge that EBR EMS also medics covered.
March 2020 was when COVID began to affect our community. We quickly mobilized specialized COVID units to respond solely to these types of calls based on dispatcher screening. Increased protective measures were placed on these units. As the number of COVID calls increased, it was decided to outfit every unit and medic with these extra protective measures.
The 2020 hurricane season was very active for our area. We had several back to back storms that required us to activate our disaster plans. Thankfully the capital area was spared direct hits, but our neighboring communities weren't so lucky. EBR EMS provided USAR medics and an ambulance to the badly damaged Lake Charles area.