Delta Ambulance in 2020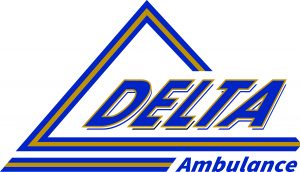 Delta Ambulance
Waterville, Maine
140 Staff | 0 Quarantined in 2020
Delta Ambulance, founded in 1972, is the leading provider of high quality, compassionate emergency services, and medical transportation in central Maine. At Delta Ambulance, nothing is more important than providing exceptional and compassionate patient care. For more than 45 years, we have been serving our communities, treating each individual as if they were our own family.
We place an emphasis on the most up-to-date technology and have an ongoing commitment to maintain quality and surpass certification requirements for our employees. Delta paramedics are on hand for every emergency, including critical care and advanced life support transfers.
In the 16 communities we serve, we support local community events and causes, offering our stand-by emergency services, Community Paramedicine, or providing education such as hands-only CPR, blood pressure screenings, and ambulance tours.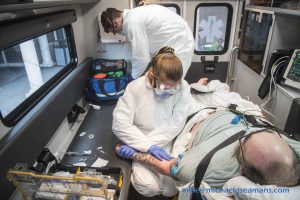 Delta Ambulance is one of the busiest services in Maine – receiving approximately 20,000 calls annually. When COVID hit and the state went into 'lockdown', people stayed home, hospitals stopped performing elective procedures and call volume dropped dramatically. We began daily operational ICS meetings, aggressive PPE procurement along with regular decontamination and sterilization and progressive patient-care and response protocols. Fortunately, none of our staff took ill and we enjoyed the support of the community and client institutions. Maine's COVID caseload remained comparatively low. As Maine reopens, hospitals are resuming full-service, people are out-and-about and call volume is increasing. We hope and pray that caseloads of any future waves are equally low.