CareMed EMS Of Mississippi in 2020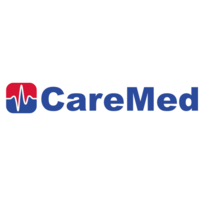 CareMed EMS Of Mississippi
Oxford, Mississippi
121 Staff | 8 Quarantined in 2020
CareMed EMS was established in early 2017 initially operating out of Lafayette County, Mississippi the hometown of University of Mississippi, also known as Ole Miss. Through the use of advanced and basic life support ambulance services our mission is simply to treat our patients as if they are our own family member. After just a few years CareMed EMS was able to expand, serving multiple counties in North Mississippi and citizens of Eastern Tennessee. With roughly 20 ambulances on the road at all times CareMed has been able to provide employment to nearly 130 people.
Over the short time that we have been operating, our crews and leadership have worked hand-in-hand to serve the community not only in a capacity as an ambulance service but also educating and volunteering. We are super blessed to have former military members on our staff as incredible instructors and leaders. Many of our members work or have worked with fire or law enforcement along the way in their career. This allows us to strengthen our relationships with the other departments that we will work with on a scene.

People that work in the EMS industry tend to experience and see things that would not be considered normal. As a result these individuals gain a unique perspective and become extremely effective in tough situations. COVID-19 has impacted communities in numerous ways, we've seen it firsthand and continue to adapt and respond to the ever-changing world. Costs for ambulance companies has significantly gone up since the beginning of 2020 mostly due to extra supplies needed and specialty equipment required. What we have experienced in the past few months is that emergency transports have significantly decreased. As costs and expenses increase or stay the same and transports decrease, the bills still need to be paid. This is one of many issues private service companies must deal with but as always we will prevail while not losing track of the main mission.