Acadian Ambulance Service in 2020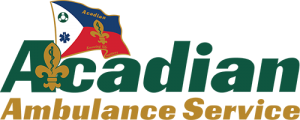 Acadian Ambulance Service
Lafayette, Louisiana
5,000 Staff | 750 Quarantined in 2020
Since 1971, Acadian Ambulance Service has earned a reputation as one of the nation's most respected and largest privately held medical transportation companies.
Acadian was founded in response to a sudden crisis, as communities around the country found themselves without emergency medical transportation when federal regulations caused funeral homes to stop using hearses for emergency transport.
We began Louisiana operations on September 1, 1971, with three young cofounders, two ambulances and eight medics covering 279 square miles.
We have steadily added parishes and states to our service area over the years, addressing challenges along the way. Our fleet currently contains more than 600 ground ambulances, helicopters and fixed-wing airplanes.
Acadian currently covers more than 70 parishes and counties that are home to more than 24 million residents in Louisiana, Mississippi, Tennessee, and Texas.
Our company is one of a very select few agencies in the United States to achieve accreditation with both the Commission on the Accreditation of Ambulance Services for our ground operations and the Commission on Accreditation of Medical Transport Systems for our air operations.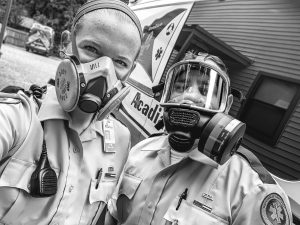 The COVID-19 pandemic and seven tropical cyclones that impacted our service area have presented operational and economic challenges to Acadian Ambulance. Our team has responded by working together, finding solutions and taking care of our patients and communities, while ensuring the health of our employees.
When cases began rising in the spring and stay-at-home orders were enacted, we saw patient volume drop and costs escalate.
Throughout the pandemic, we have worked hand-in-hand with other EMS agencies and first responders, working under state contracts and staffing surge units.
Our four-state service area was also impacted by a very active hurricane season, enduring effects from Cristobal, Marco, Laura, Sally, Beta, Delta and Zeta.
Hurricane Laura made landfall in the heart of our SE Texas and SW Louisiana service areas and impacted Central and North Louisiana. More than 100 of our employee-owners suffered substantial or total loss of their homes and property, and some of our company facilities saw severe damage.
We have faced many challenges over the years, and each one has helped us to adapt and continue living out our mission of Knowing Life Matters.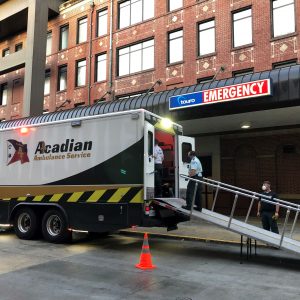 Acadian Ambulance, Louisiana, Mississippi, Tennessee, Texas, Yearbook