In Memory of Jack Stout
Updated July 20 to include a link to  Jack Stout's obituary.
It is with heavy hearts that the American Ambulance Association shares news of the peaceful passing of EMS legend Jack Stout. Our thoughts are with the Stout family as well as Jack's many friends and mobile healthcare colleagues. Thank you, Jack, for your leadership and vision which live on in your son, Todd, as well as in the life-saving actions of EMS professionals around the world. Rest in peace.
Read Jack Stout's obituary in the Falls City Journal.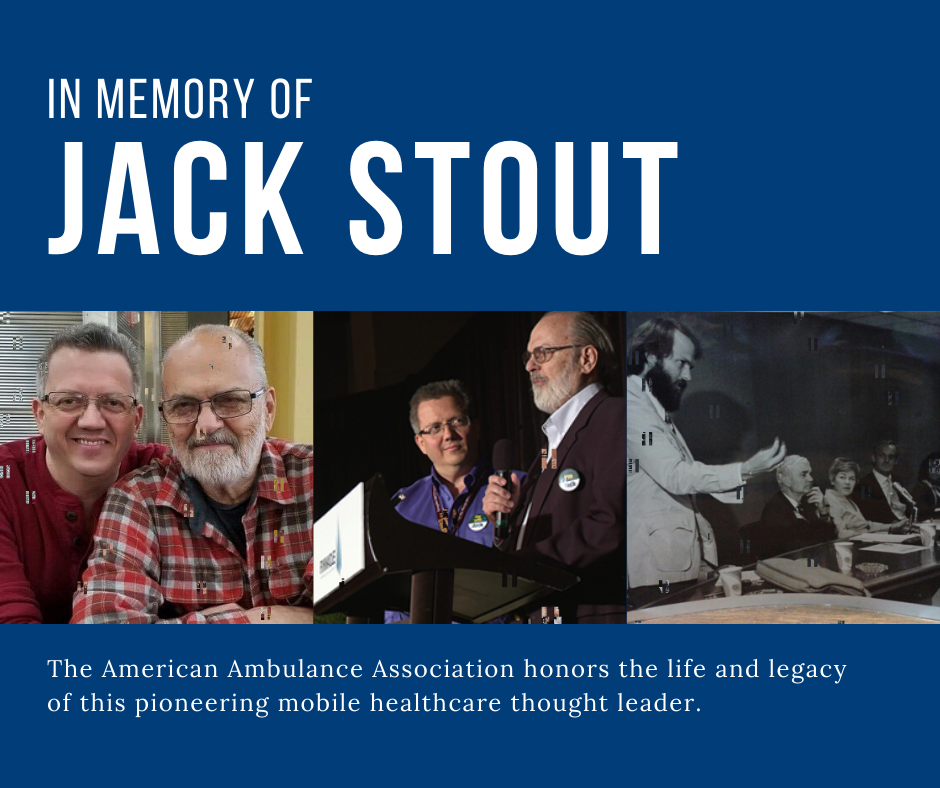 FirstWatch, high performance EMS, Obituary, public utility model (PUM)