Free Webinar 6/17 | FEMA Public Assistance Program Overview


June 17, 2020 | 14:00 ET | Free
The webinar will cover the Public Assistance Process under the Stafford Act and how EMS agencies can apply for cost recovery for costs incurred under the COVID19 Disaster Declaration.
Speakers
G. Keith Bryant U.S. Fire Administrator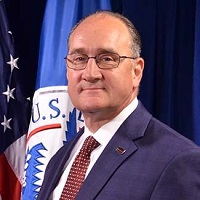 G. Keith Bryant was sworn in as the U.S. Fire Administrator on Aug. 4, 2017. Prior to his presidential appointment, he was the chief of the Oklahoma City Fire Department (OCFD).
He joined the OCFD in 1982 after serving as a U.S. Army firefighter/crash rescue specialist for four years. He also served a short time with the Edmond Fire Department in Edmond, Oklahoma.
During his 35 years with the OCFD, Administrator Bryant was a member of the Underwater Rescue and Recovery Team, Hazardous Materials Response Team, and the Critical Incident Stress Management Team. He also responded to many significant incidents, including the bombing of the Alfred P. Murrah Federal Building in 1995, as well as two EF-5 tornados in 1999 and 2013.
Bryant moved up through the ranks of the department, serving in many roles, including district/battalion chief, chief training officer, battalion chief of operations, and deputy chief of operations. He was appointed the 20th fire chief of the OCFD in 2005 by the city manager.
He is a past president of the International Association of Fire Chiefs, the Metropolitan Fire Chiefs Association, and the Oklahoma Fire Chiefs Association (OFCA). He currently serves on the National Fallen Firefighters Advisory Committee.
Bryant was recognized with many awards throughout his fire service career. The Metropolitan Fire Chiefs Association designated him as the 2014 Fire Chief of the Year, and he received their 2016 President's Award of Distinction. The OFCA selected him as the recipient of the 2010 J. Ray Pence Chief Officer Leadership Award, and he received the OCFD Chief Officer of the Year Award in 2001.
Star Black, FEMA Public Assistance Program SME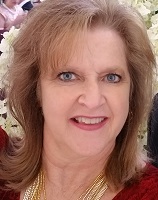 Star joined FEMA over 23 years ago with the Disaster Field Training Office. Since 2002, she has served in the Public Assistance Program working with State, Local Tribes, and Territories assisting Applicants through the FEMA grant process. She not only has had over 210 deployments during her career, but has performed in various Public Assistance roles. She was instrumental in the rollout of the New Public Assistance process and was one of the first to assist the States, Local, Tribes, and Territories on the rollout of Grants Manager and Grants Portal. She created the Grants Portal Applicant User Manual and the Recipient Grants Portal User Manual. She was also the lead in creating and implementing the 28 Public Assistance Independent Study Courses, currently hosted on the Emergency Management Institute's website. Star currently serves as the FEMA Public Assistance Training Deputy Section Chief out of FEMA Headquarters which is responsible for all Public Assistance course content/delivery, webinars, and the Grants Portal/Grants Manager hotline.
Resource Links
COVID-19 coronavirus, Federal Emergency Management Agency (FEMA), US Fire Administration