EMS Week Featured Service | Pafford Medical Services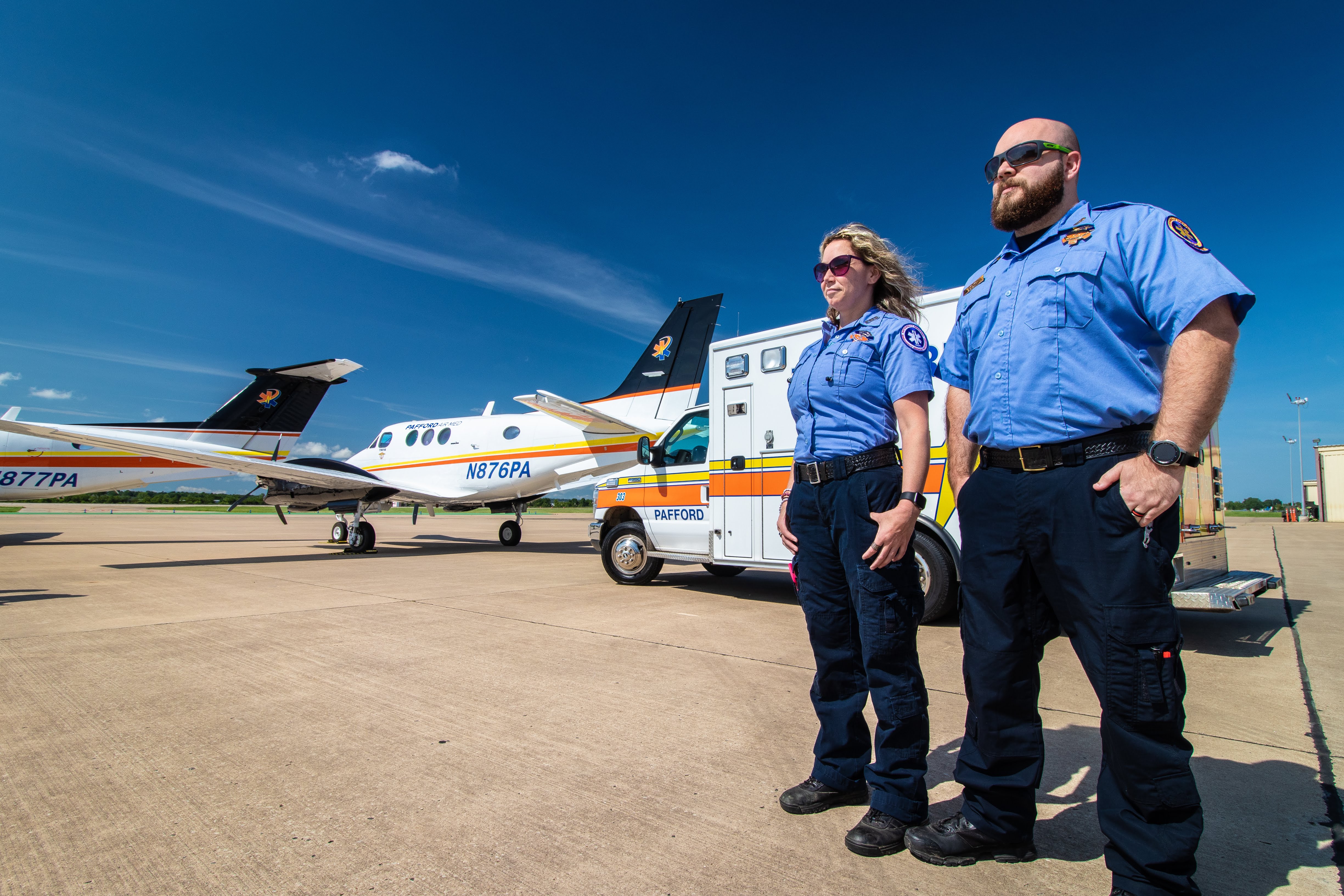 Pafford Medical Services
Hope, Arkansas
Facebook | Twitter 
Meet Pafford Medical Services
Founded in 1967, Pafford Medical Services continues to provide over 80 communities with the latest, most sophisticated level of pre-hospital care. As a family-owned and operated company, Pafford serves communities across Arkansas, Louisiana, Mississippi, Oklahoma, Pennsylvania, and the U.S. Virgin Islands. With over 1200 members of Team Pafford, over 180 ambulances, 3 medical fixed-wing aircraft, 3 rotor-wing aircraft, 2 communications centers, and our corporate billing office, Pafford is staffed 24/7.
It is Pafford's mission to provide its communities, healthcare partners, and facilities they serve with the highest standards of mobile healthcare. While providing communities with proper 911 ambulance coverage, the company has become known nationwide for its Special Response Taskforce which assists during national disasters. As the company evolves to cater to the citizens it serves, Pafford took notice of the needs of industries and businesses during the global pandemic and now operates OnSite Healthcare Services in order to safeguard workforces as the world resumes operation amidst COVID-19.  Another pillar of the company's mission is its promise as a contributive community partner by providing educational resources, medical equipment, and scholarships along with medical standby for special events.
Pafford is fully equipped to provide the following services:
ALS/BLS Ground Ambulance Transportation
911 Paramedic Ambulance
Mobile Integrated Healthcare Services
OnSite Healthcare Services
Air Medical Fixed-WingTransporation
Air Medical Rotor-Wing Transportation
Government and Industrial OnSite Services
Event Standby Services
Domestic and International Special Response Taskforce
Community Education Resources
Medical Billing
The Pafford Medical Services COVID-19 Response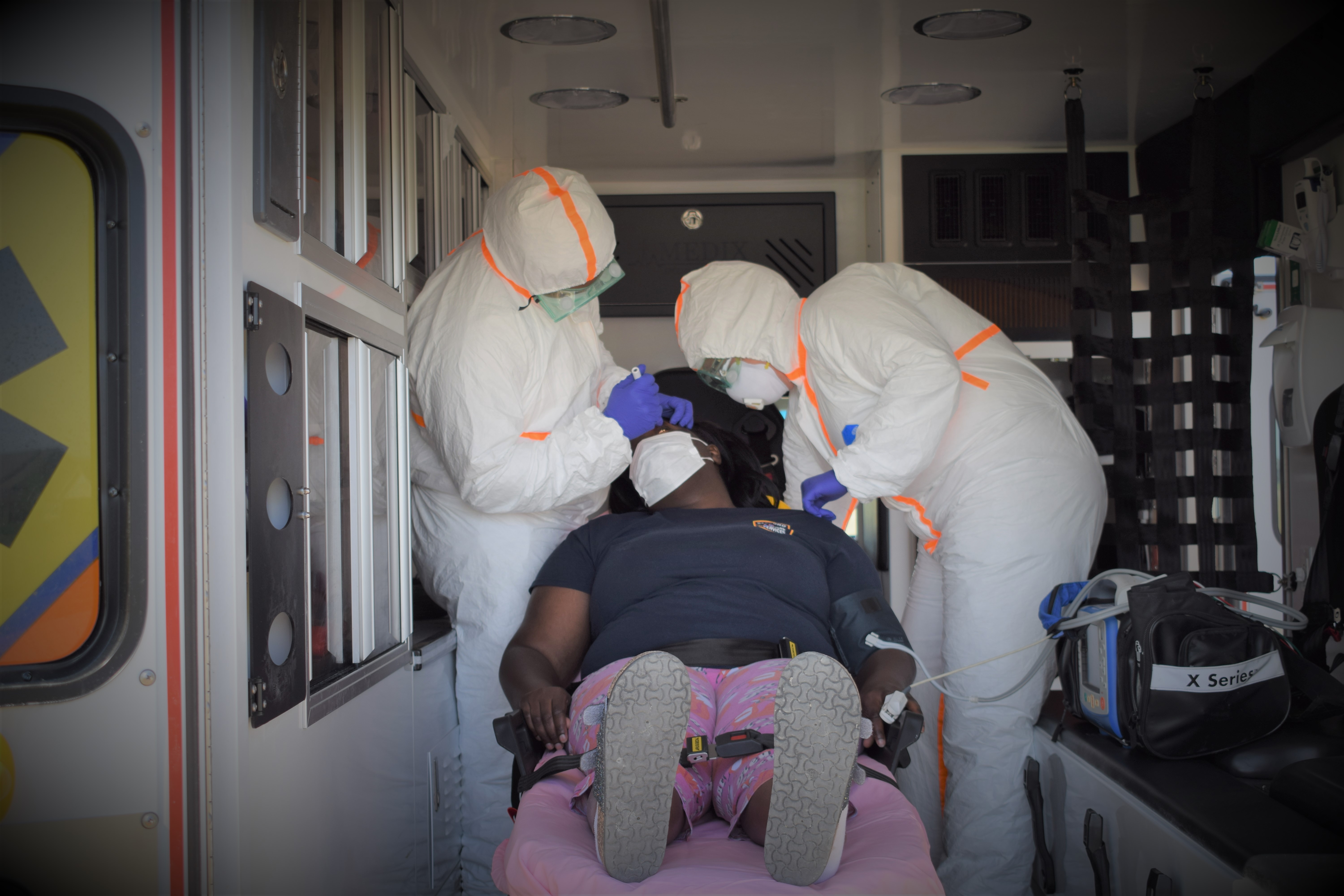 It was evident that with the novel coronavirus, crew members would need to be properly trained to combat the transmission of the virus. Along with obtaining PPE for their medics, Pafford Medical Services provided additional, in-depth training and education to crew members all while increasing health surveillance, screening, and tracking of employees. Due to Pafford spanning across 5 states and the U.S. Virgin Islands, the company activated its Emergency Operations Center to provide support to its primary 911 PSAPS.
In these unprecedented times, Pafford Medical Services remained a leader in community discussions and decisions related to COVID-19. To better serve its communities, Pafford dedicated ambulances in their regions to coordinate the transport of COVID cases or suspected COVID cases. All of Pafford's systems were able to remain fully operational thanks to the diligent work and daily communications with their leadership teams to keep all team members up to date on the latest information for their communities.
"We will never be able to fully express our gratitude to not only our management teams but to our boots on the ground who have been in the trenches remaining strong and vigilant over the past 10 weeks," says CEO, Jamie Pafford-Gresham. "These men and women have gone above and beyond the call of duty, serving others, their communities, and their country during this global health crisis."
The Pafford Medical Services Leadership Perspective
"As a rural EMS provider, our challenges on a day-to-day basis require our medics to be prepared to care for our communities, many of which do not have hospitals and with clinics working limited hours, our medics are always there 24/7/365.  We are the Healthcare Safety Net and our team does a wonderful, compassionate job. They don't back down and provide a vital service to our citizens. During this outbreak, I am proud of not only our EMS team members but the entire EMS system across America for stepping up in such a critical time in our Country."—Jamie Pafford-Gresham, CEO, Pafford Medical Services
Frontline Voices from Pafford Medical Services

"It takes a servant's heart and a strong mind. But I count it as pure joy to help those in need."-Alvin Short, Pafford EMS, Paramedic, Canadian County, OK
EMS is important because even when things get rough, the world keeps getting scarier and sickness continues to rise…we never quit."—Meghann Jones EMT Pafford EMS, Canadian County, Oklahoma
"EMS is important because it provides immediate medical care to people who need it– bringing the ER to the patient in a timely manner." Jarlicia Scott FTO/ Paramedic
"EMS is an extremely important part of community safety, doctors don't make house calls anymore so EMS practitioners stand readily available to provide that extension of care while treating and managing acute illnesses and trauma."—Randy Murry, EMS Operations Manager, Coahoma County, Mississippi,  Star of Life 2020
How Pafford Medical Services Celebrates EMS Week
Most people that know the Pafford Family, know that celebration is normally in the form of passing the plate, sharing in a meal, and most importantly, fellowship. Pafford Medical Services makes it a point to take a step back and bring families together, to recognize and honor the sacrifices made from all members of the families that have a loved one on the front-lines. This year, team gifts will be given out, but most importantly, Pafford realizes that the ultimate gifts are its people.
2020, Arkansas, COVID-19 coronavirus, EMS Week, Louisiana, Mississippi, Pafford EMS