EMS Week Featured Service | Metro West Ambulance, Inc.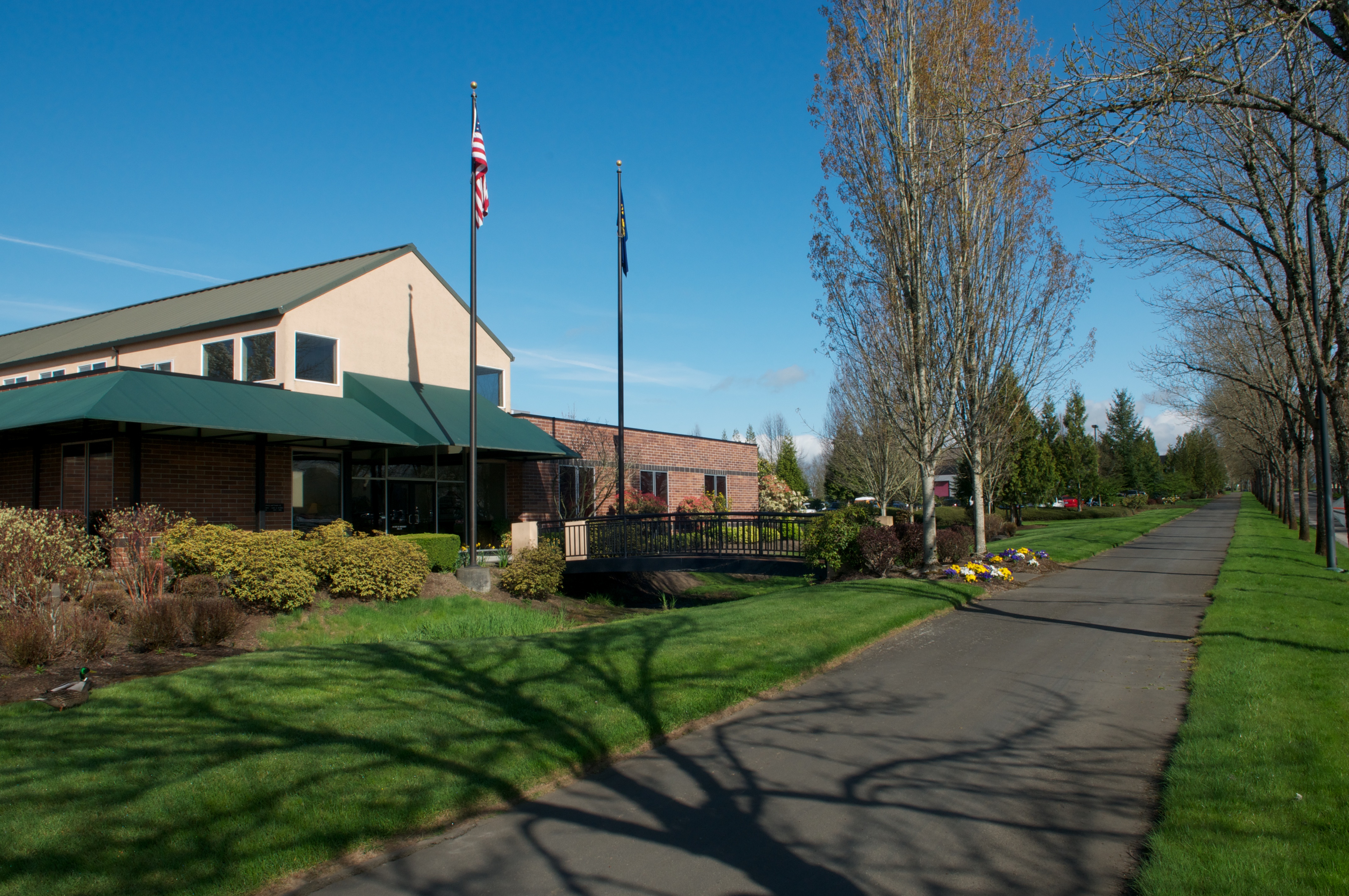 Metro West Ambulance, Inc.
Hillsboro, Oregon
Facebook | Twitter 
Meet Metro West Ambulance, Inc.
Metro West Ambulance Services, Inc. has a history rich in meeting the needs and caring for those we serve from very small rural communities to large urban areas. We've had great successes, marked many firsts in our industry, have been a part of the evolution of prehospital care over the decades. Founded in 1953, we have grown from a small base operation in  Forest Grove, Oregon to the largest and oldest continuously owner-operated ambulance service in the Pacific Northwest. Today our Family of Companies has over 900 employees and includes seven licensed ALS ambulance services in Oregon, one licensed ALS ambulance service in northern California, and one brokerage in Oregon serving the Pacific Northwest. Under the guidance of J.D. Fuiten, our founder's son and our company's owner and President, Metro West Ambulance has expanded into a Family of Companies serving Oregon, Washington and northern California.  Our companies include Metro West Ambulance, Pacific West Ambulance, Medix Ambulance, Bay Cities Ambulance, Umpqua Valley Ambulance, Mid-Valley Ambulance, Del Norte Ambulance and Woodburn Ambulance.
Metro West Ambulance , serving Washington County and the Portland Metro region provides  911 response and a variety of interfacility mobile healthcare services including Mobile Intensive Care Unit (MICU)  providing ICU RN level Critical Care transport; Secure Transport for behavioral health patients; EMT staffed wheelchair services plus a large event services division serving the largest venues and biggest events in our state.  We also are one of the largest providers of Mobile Integrated Health services with 18 Paramedics working with Oregon's health systems.
The Metro West Ambulance, Inc. COVID-19 Response
In Oregon, our Governor declared a state of emergency and stay at home orders early on including school and business shut down. This allowed us to flatten the curve earlier as a state. We saw  PPE, decon, patient treatment changes became a daily occurrence; treatment changes; innovation regarding patient care; a deeper closeness with other agencies, sending and receiving hospitals because we were "in it together" and we knew this virus had no mercy and no one was immune. With the quarantine and school shut down came many tough concerns such as  childcare coverage. Crews worry about exposing their family and inadvertently bringing this awfulness home. Staff was impacted by worries about their patients who show signs of the virus, wondering if the patient survived and grieving for those who died. Instituting strict guidelines in and out of the ambulances and physical distancing to protect us all.  As we took on new challenges-we had staff expand their skill set in new roles in mobile integrated health partnering both regionally and across our country creating a virtual hospital to treat hospital patients in their own homes; our EMT's learned how to do COVID19 testing; others in our industrial medicine division took the lead on temp checks for large employers; we created partnerships in our community that didn't exist before.  Our Paramedics and EMTs in our 911 system took on new challenges of effectively treating and transporting these patients working with other responding agencies. Together we have learned to track how this virus spreads; to talk about how it is affecting everyone in all departments and most of all, together we continue to make plans knowing that the virus isn't done with us.
The Metro West Ambulance, Inc. Leadership Perspective
" What sets us apart is that we  keep those we serve first and foremost believing that all communities no matter how small or how large deserve the best regarding mobile healthcare that includes emergency medical services, interfacility mobile healthcare and mobile integrated healthcare/community paramedicine models. Our people strive everyday to give their communities their best."

J.D. Fuiten, Metro West Ambulance Services, Inc. , Owner/President
Frontline Voices from Metro West Ambulance, Inc.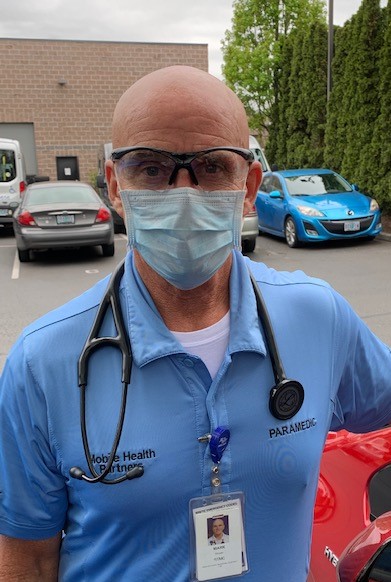 "EMS is important because we are there to help people in need. It could be an emergency situation or a non-emergent trip the to the doctor. We care about people and the community and are here to serve."—Rachael Koran, Operations Supervisor, EMT
"We in EMS are the best chance of survival many patients have when it comes to  sudden catastrophic injuries or illnesses. We're not hesitant to step forward and do what needs to be done to care for those that need us."—Jan Lee, Public Information Officer, Hospital Liaison, Paramedic
"When you have people who can no longer help themselves, we're (EMS) the ones who are there to help them."—Benjamin Maduell, Communications Center Floor Supervisor, EMT, EMD
How Metro West Ambulance, Inc. Celebrates EMS Week
In this  new era of social distancing, the celebrating is still on-just different.  We want our crews to know how important their work is;  what it means to the communities we serve to know that they are there for them;  and that most of all we value them knowing how hard this pandemic has been on them and their families.
We will be bringing a food cart to our main office with amazing Greek food instead of our traditional outdoor family party & BBQ.  We'll have our crews text in their orders or pre-order them  for pickup allowing them to enjoy before or during or after shift- at their convenience.  This was our most popular food truck from the past.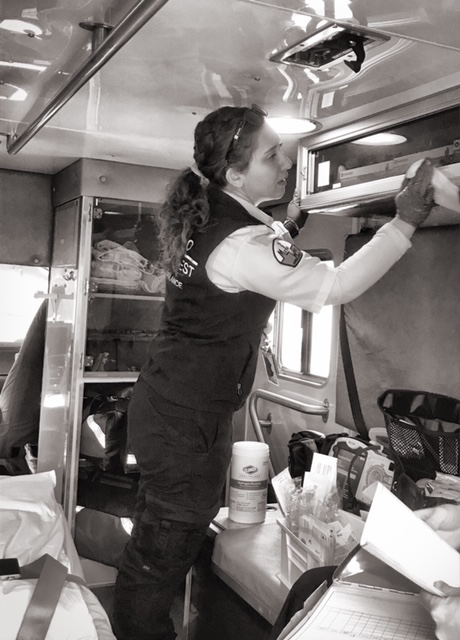 Our cities will be doing EMS proclamations for us during their city council meetings that we can either Zoom into and they will also videotape it for us to play for our crews on screens in our crew room.  This will allow them to know that their communities support them.
We especially want to recognize them for the heroes they are….we'll be setting out huge banners at our work sites with the messaging of "Heroes Work Here" . We'll be doing social media blasting recognizing them all for what they do. We'll be doing video messaging to them from our management and executive team thanking them for their service.
We want them all to know just how valued they are, how proud we are of them and how much they mean to all those around them.
2020, COVID-19 coronavirus, EMS Week, Metro West Ambulance, Oregon