EMS Week Featured Service | Eagle County Paramedic Services
Eagle County Paramedic Services
Edwards, Colorado
Facebook | Twitter 
Meet Eagle County Paramedic Services
Located in the heart of the Colorado Rockies and encompassing the world-class ski resorts of Vail and Beaver Creek, Eagle County Paramedic Services (ECPS) has a rich history in the valley. In 1967, the first ambulance service consisted of a station wagon driven by a doctor. Since then, Eagle County Paramedic Services has transitioned from Eagle County Ambulance District (1982) and Western Eagle County Ambulance District (1988) to the merging of Eagle County Health Service District and Western Eagle County Health Service District to form Eagle County Paramedic Services in 2013. ECPS is one of only six ambulance transport agencies, out of 200 in Colorado, to be nationally accredited by the Commission on Accreditation of Ambulance Services (CAAS).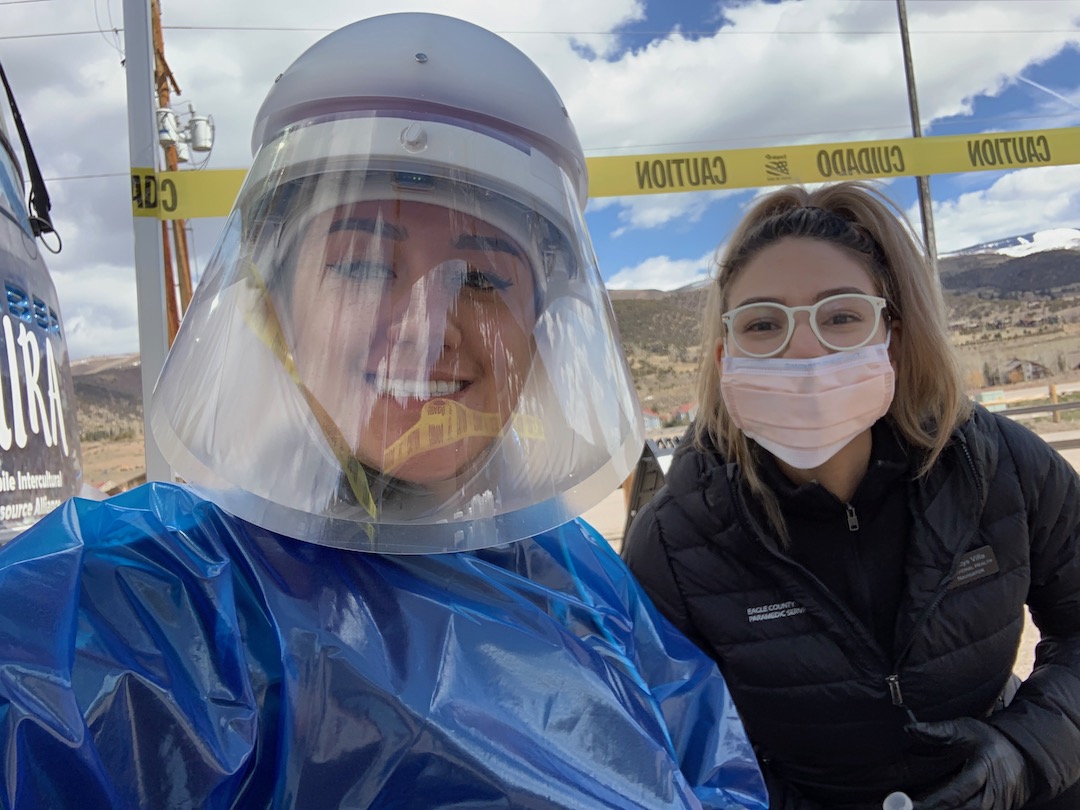 ECPS operates out of five ambulance stations in Vail, Avon, Edwards, Eagle and Gypsum, Colorado and covers approximately 1,692 square miles. 80 employees work for the district in various roles with the largest division being operations to respond to emergency calls. Other services include community paramedicine, telehealth, youth programs, senior health and wellness and support for special events including major events like the GoPro Mountain Games, FIS World Cup Ski Races, Burton US Open Snowboarding Championships, Colorado Classic bicycle race and others.
The Eagle County Paramedic Services COVID-19 Response
Eagle County, Colorado was one of the first "hot spots" in Colorado and in the nation. Due to the excellent foresight and preparation by ECPS administration and cooperation between the health care entities and first responders, Eagle County was able to "get in front" of the virus and help flatten the curve.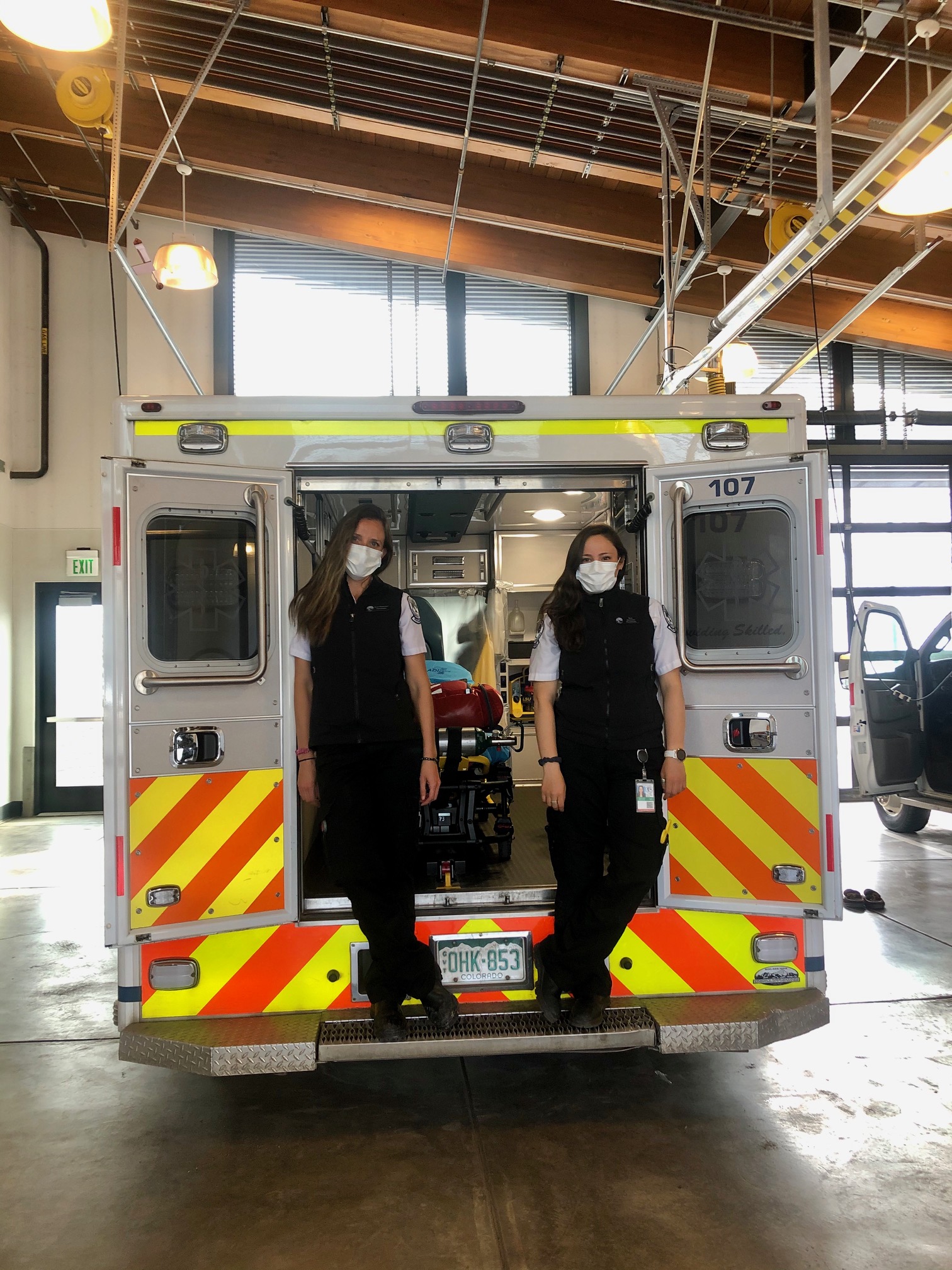 ECPS crews not only responded to 911 calls but also transported patients to Denver-area facilities–transfers that could take eight-12 hours. The escalation of the virus took place in March, when the Rocky Mountains are still in full-on winter mode, adding inclement weather (snow, ice, etc.) to the stress of these transfers.
In addition to creatively sourcing PPE for crews (including utilizing Helly Hansen rain suits that are durable and reusable rather than disposable gowns), ECPS thought outside of the box on a number of issues. These solutions included hiring members of the Vail and Beaver Creek Ski Patrol, many of whom have extensive first responder experience and some who are former EMTs, as surge crew in case full-time crews became sick or overstretched.
As Eagle County has moved into the first phase of opening up businesses and supporting the residents, ECPS is pleased to report that none of our employees have tested positive for COVID-19, a remarkable feat considering the testing, transports and community support achieved during this unprecedented time. We will continue to provide skilled, professional and compassionate healthcare to our community no matter what the future might bring.
The Eagle County Paramedic Services Leadership Perspective
"Our entire organization has risen above and beyond the call of duty during our response to COVID, responding with innovation and agility throughout this response. These professionals are the finest group of people I have ever worked with."—Christopher Montera, Chief Executive Officer, Eagle County Paramedic Services
Frontline Voices from Eagle County Paramedic Services
"Why do I think EMS is important? Imagine if no one came to your aid when you had your heart attack, your stroke, your car wreck, your fall. EMS has a direct effect on your quality of life: every patient, every call, every day." —Peter Brandes, Chief Operating Officer (35 years in EMS)
"A typical EMS service is important because it allows immediate 911 medical care for those who need it. EMS in Eagle County, though, not only provides that immediate 911 care, but also provides search and rescue, SWAT, community paramedic outreach, and some of the most advanced critical care services in the state." —Scott Harmsen, Paramedic Shift Supervisor
"An Important and early step in our healthcare system, EMS saves lives, buys time and triages our citizens' and community's needs." —Hank Bevington, Paramedic Shift Supervisor
"Why do I find emergency response and paramedicine so important? The truest honor is I am part of something bigger than myself, meeting people where they are. When the chips are down, whether they are incapacitated or simply have lost control of their immediate situation, I have agency to render aid and connect resources that promote general welfare and personal health accross the spectrum of the human condition."—Ryan Bush, paramedic
How Eagle County Paramedic Services Celebrates EMS Week
Eagle County Paramedic Services is celebrating in several ways. In lieu of physical, branded gifts this year, we're distributing gift cards to local restaurants for our crews. In addition to supporting our local dining establishments (which are unable to operate as "business as usual" during the Coronavirus pandemic) and grocery stores, this focuses on an experience rather than "stuff" and allows them to share the support with their friends and family–in a socially distant, responsible way.
We're also running a full-page "thank you" ad in our local newspaper and through local partner e-blasts and celebrating through social media channels like Facebook and Instagram.
2020, Colorado, coronavirus, COVID-19, Eagle County Paramedics, EMS Week