Webinar Materials & FAQ: Claims Guidance for COVID-19
Recorded: Thursday, March 26th | 12:00pm Eastern
View On-Demand Recording
View PPT Slides
FAQ of unanswered webinar questions:

Is the idea that the ET3 model will be pushed to all ambulance companies or only previously selected participants?
The request into CMS and leadership during the declared public health emergency is to allow all ambulance providers and suppliers to transport patients or treat in place based upon the concepts outlined in the Emergency Triage, Treatment and Transport model as defined by CMMI's release last year.
While we wait for finalization of the ET3 protocols, will billing be allowed retroactively?
If CMS follows other waiver provisions that they have been approving, then we would expect the waiver to be retroactive. However, that will be clearly identified when and if the final waiver is approved.
Asbel spoke about Telehealth medical necessity, which we assume applies to the QHP.  Neither CMS nor the MAC has provided any guidance regarding MN guidance for the ambulance that is facilitating the telehealth.  CMS ET3 FAQ provides a non-answer. Can you advise?
You will need to understand the nuances around telehealth and what Medicare requires as a covered benefit for telehealth. Please see attached resources below
Do we need to file an application for TIP?
That is unclear at this time. The AAA has been advocating for national policy that would not include an application process during this public health emergency. If CMS accepts our proposal, then we do not expect an application process.
Will Medicare pay for signs and symptoms such as a cough that is not on our LCD list?
The Centers for Disease Control and Prevention (CDC) has established new codes related to COVID-19.  They are available in this link:  https://www.cdc.gov/nchs/data/icd/ICD-10-CM-Official-Coding-Gudance-Interim-Advice-coronavirus-feb-20-2020.pdf
How can we bill for lift assists and basically public assist? For example, we are seeing increased med alarm pulls because in some of the senior assisted living or independent with aide service, the aide staff is not showing up or is late.  We are getting 911 calls for help getting dressed, move me from my chair to bed at night, etc. (We have one building with many PACE participants, so many Medicare primary)
Yes, you can bill for any response. I am assuming you are looking to understand who the payer source will be for those responses. Currently, Medicare does not pay for an ambulance response without a subsequent medically necessary transport to a covered destination.
The lift assist and public assist responses may be billed to whoever the caller source is if there is no state or local law that prohibits this practice.
Suggestion: You could work with your state legislature or local governing body to codify in statute or local ordinance the responsibility for these false alarms, or public assists are the responsibility of the requestor and invoke penalties if not paid. There are many local jurisdictions that codify this in law with prescribed penalties to try and deter this abuse.
How does this impact the patients who typically are transported by sedan cars or gurney vans to dialysis, but now are confirmed COVID-19 or suspected and still need to be transported to Dialysis? Gurney Van or Sedan cars don't have the isolation precautions to transfer those patients. Can those patients now be transported by BLS Non-Emergency ambulance?
Medicare has not changed its requirements for transporting beneficiaries to/from dialysis facilities.  We understand that some MACs recognize as a primary reason for ambulance transport patients who have a communicable disease or hazardous material exposure and must be isolated from the public or whose medical condition must be protected from public exposure.  Some MACs do not view this condition as a primary reason to transport a patient, however.  The AAA is seeking clarification from CMS to try to align MACs around the view that patients who require isolation because of a communicable disease or hazardous material exposure can be transported by ground ambulances.
There is already an "I" origin/destination modifier for the site of transfer between modes of ambulances. Wouldn't this new "I" confuse things?
Great question. Yes. We will wait and see final direction from CMS if they approved transport to a COVID-19 testing site.
Does the use of the "I" modifier include a site such as a shelter that might be set up for COVID-19 patients? Specifically I am referring to a site that maybe the state or local authority has set up and is not directly tied to a hospital.
Yes, that is the waiver that we are seeking from CMS. They could recommend a different modifier. It should be noted that States do have the authority to request a waiver to allow for this, as well. You do not have to wait on the CMS.
The ICD 10 codes related to COVID19 are not effective until April 1st. Once effective, can they be used on a run that occurred before that date?
On February 20, 2020, the Centers for Disease Control and Prevention issued guidance on the ICD-10 codes that should be used. You can find this guidance at the following site:
https://www.cdc.gov/nchs/data/icd/ICD-10-CM-Official-Coding-Gudance-Interim-Advice-coronavirus-feb-20-2020.pdf
Is there anything on the end user if ambulance personnel need to document differently for billing purposes?
Best practices would be to provide instruction or edits within your PCR that identifies the following: (1) COVID-19 suspected or positive patient; (2) PPE equipment used (not just a general statement); and (3) any other pertinent information related to the inability to sign any forms due to local or state mandates.
Due to circumstances surrounding this national emergency that we have not experienced before, things are constantly changing. Documentation will be the CRITICAL in helping to obtain additional federal, state and local waivers. Accurate and reliable documentation will be key in building the case retrospectively.
Have there been any signature requirement changes due to COVID 19?
CMS has provided the following guidance:
"At this time, suppliers should do their best to obtain proof of delivery and should notate the file that the beneficiary declined to sign.  Where FedEx or similar delivery services have altered their delivery protocols (such as leaving packages at the home without signatures) due to the COVID-19 pandemic, CMS will consider the revised protocols if conducting review absent suspicion of deliberate gaming or attempted fraud.  Suppliers should continue providing the necessary supplies and document the proof of delivery to the best of their ability (such as a picture of the delivery and/or notation in the file). "
Do any of the waivers apply to the patient signature requirement? Are there links or support for how to learn about 1135? How do we know what our state has done regarding 1135 waiver? How do we work with our state to expand services via 1135 waiver?
The link below is a great tutorial on how 1135 waivers work and tracking existing waivers.
https://www.kff.org/medicaid/issue-brief/medicaid-emergency-authority-tracker-approved-state-actions-to-address-covid-19/
The health agency in your state would be your POC to engage regarding ambulance requests for expanded services via the 1135 waiver.
Is there a specific documentation on the HCFA form's for using the 1135 waiver?
Each payer is issuing specific claims guidance on how to bill for waived services through the 1135. You will need to check with your state Department of Insurance or Medicaid Agency. They should have resources online to assist you with identifying what specific documentation is needed.
Has there been any discussion in the delay of Data Collection?
No.  At this point the program remains underway.  The first set of services required to submit were notified at the end of 2019.  CMS continues to develop the tool it will use to collect the data, which we expect to see later this summer or early fall.  However, if the pandemic continues, we will engage with CMS to determine how they view data collection.

If you have an additional questions, please email the AAA at info@ambulance.org
Presenters:
Asbel Montes
Senior Vice President of Strategic Initiatives and Innovation, Acadian Ambulance Service
Asbel has been a member of the American Ambulance Association (AAA) for eight years and has served on its Board of Directors; he currently is Chair of the Payment Reform Steering Committee. Asbel also sits on the board of the Louisiana Ambulance Alliance. He is a respected thought leader on reimbursement initiatives within the industry and is a requested speaker at many conferences. He has also been asked to testify as an expert witness before federal and state health committees regarding ambulance reimbursement.
Asbel began his employment with Acadian in May 2009. He oversees Acadian's revenue cycle management, contract management, business office process improvements, and government relations for state and federal reimbursement policy initiatives.
In 1999, Asbel began working for an ambulance billing and consulting firm. After three years, he decided to work for a private, non‐emergency ambulance service. Since then, he has provided leadership in revenue cycle management to four ambulance agencies located throughout the Southeast.
Asbel pursued his education the non‐traditional way by attending college online while maintaining a fulltime job. He received an associate's degree in accounting in 2007 and graduated in November 2010 with a bachelor's degree in business management.
Asbel is married to Stephenie Haney‐Montes. He has one daughter and resides in Carencro, LA.
Kathy Lester, Esq.
Principal, Lester Health Law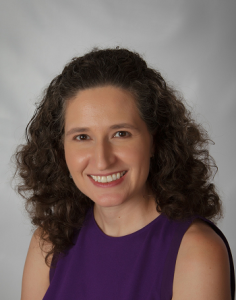 Kathleen Lester provides legal and strategic advice on legislative and regulatory matters involving Medicare and Medicaid coverage and reimbursement, quality measurement (including valuebased purchasing programs), federal health care funding, health information technology, and medical and Internet privacy — including the Health Insurance Portability and Accountability Act (HIPAA) regulations, other federal and state privacy laws.
Ms. Lester practices at the intersection of health care law and public policy. She focuses her practice on finding solutions to her clients' problems by assisting them with compliance programs and by seeking legislative or regulatory modifications. She has worked with health care providers and suppliers to modernize their payment structures within the Medicare program. She also assists non-profit organizations navigate the complex maze of federal funding and the authorization process for public health programs. She has worked with manufacturers to ensure coverage and appropriate reimbursement. She helps clients identify and resolve issues that arise from creating, collecting, maintaining, using, and disclosing personal health information. She has been deeply involved in measure development, as well as the creation and implementation of value-based purchasing programs in the Medicare program.
Ms. Lester has served a wide variety of health care providers, including physicians, dialysis facilities, hospitals, long-term care providers, home respiratory suppliers, pharmaceutical manufacturers, device companies, and patient organizations. She also has assisted with the formation and growth of industry-wide coalitions. Ms. Lester has experience in all three branches of the federal government.
Ms. Lester served as a privacy consultant in the Office of General Counsel to the U.S. Department of Health and Human Services (HHS), where she finalized the HIPAA Privacy Rule. Ms. Lester also served as law clerk to the Honorable Michael S. Kanne, Circuit Judge, U.S. Court of Appeals for the 7th Circuit and worked for Senator Richard G. Lugar (R-IN). Prior to opening her own firm, Ms. Lester was a partner in the health care group at Patton Boggs LLP.
During her time at Johns Hopkins, Ms. Lester served on a number of research and review boards, including the Human Genome Project's Ethical, Legal, and Social Issues Working Group. She has an undergraduate degree in biology with an emphasis on microbiology and genetic research.
Ms. Lester received her J.D. from Georgetown University (cum laude), her M.P.H. from The Johns Hopkins School of Hygiene and Public Health, and her B.A. from DePauw University (magna cum laude). She is a member of the District of Columbia, Indiana, and Maryland bars and is admitted to the U.S. Court of Appeals for the 7th Circuit.