Robert Wilkie Confirmed as VA Secretary
The Senate voted today to confirm Robert Wilkie as Department of Veterans Affairs secretary. Wilkie, previously an undersecretary at the Pentagon, was approved by the Senate 86-9. Of note, Wilkie becomes the fourth VA Secretary in the past five years.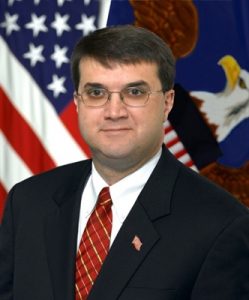 New VA Secretary, Robert Wilkie
Senate confirms Robert Wilkie to be the next VA Secretary
What To Know About Trump's VA Secretary Nominee Robert Wilkie
Wilkie takes over after Secretary David Shulkin was fired earlier this year. Wilkie is the second nominee put forward to replace Shulkin after White House physician, Ronny Jackson, withdrew his nomination in April.