The winners of the 2017 AAA Board of Directors election are listed below. Please join us in thanking all candidates for their service to the American Ambulance Association.
Region I
Director (2019)
Jim McPartlon
President
Mohawk Ambulance Service
---
Alternate Director
Mike Addario
Vice President Operations – New York
American Medical Response
Region II
Director (2019)
Josef Penner
Executive Director
MEDIC EMS Agency
---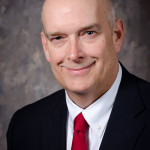 Alternate Director
Larry Wiersch
Chief Executive Officer
Cetronia Ambulance Corps, Inc.
Region III
Region IV
Region V
Ethics Committee
Ethics Committee (2019)
Deb Bode
Billing Manager
Lifeline Ambulance LLC.
Jamie Chebra
Director
JFK EMS
Ken Morris
Executive Vice President
Life EMS Ambulance
James "Jim" Winham
Chief Operating Officer
Emergency Medical Services Authority (EMSA)