Cataldo Ambulance Service Wellness Couch to 5K
In October 2016, Kelli Megill, a Human Resources Generalist at AAA member company, Cataldo Ambulance Service based in Somerville, MA, attended the safety symposium hosted by their worker's compensation carrier. Much of the symposium focused on why employees get hurt and what employers can do to help stop the trend. A reoccurring thread in all of the most effective injury prevention programs was promoting the fitness and wellness of an organization's employees.
Kelli decided to launch what has been the most embraced wellness initiative in the 40 year history of the company. The Cataldo Couch to 5K Program began about 8 weeks ago and culminating with the 5K road race/walk on June 5th. Kelli pitched the program to the other members of the Human Resources team and Ron Quaranto, the Chief Operating Officer (AAA Region 1 Director). The program now has over 100 employees participating in the program which is more than just the run/walk on June 4th.
Cataldo has tackled wellness events in the past, including the company hockey team, Spartan races, and other chartable road races. The company, which provides emergency services to several of the communities along the Boston Marathon route, sponsored several employees to run the 26.2 mile trek from Hopkinton to Boston. However, they have always struggled with engaging more than a small group of its workforce.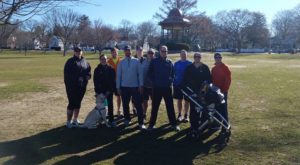 The team assembled a small committee comprised of the COO and other department heads whom had expressed great excitement for the project. They decided that that they would choose a local charitable 5k and encourage teams to raise funds while improving their own health. Most Couch to 5k programs require between 8 and 9 weeks of training. The committee searched for race dates that were approximately 12 weeks out giving them enough time to promote the program and garner excitement and participation. Cataldo committed to paying for every participant's registration fee and would give every participant a running shirt. Cataldo reached out to their company sponsored health insurance carrier to see if any portion of the registration fee could be covered by their "Wellness" fund. The carrier not only agreed that the registration fees eligible for reimbursement but also the run shirts.
Cataldo sent out a company-wide email promoting the event and encouraging employees to sign up. The initial email, give a sign up deadline of 8 days. It explained that the training would mostly be individual but encourage some to be "Team Captains". Team captains would stay in contact with their team members to motivate and answer questions or give tips. The initial goal was to get 30 people to sign up which was surpassed in a couple of days. By the 8 day deadline, they had nearly doubled their initial goal of 30 and set a new goal for 100 participants. After the first few registrants, it became a bit of a competition with team captains recruiting members. The response has been fantastic with not only employees but their family members joining as well. The insurance broker, inspired by what the company was doing, registered a team as well.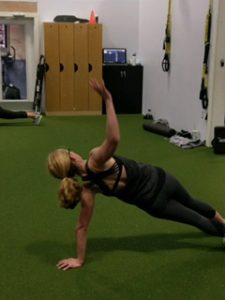 As with most multi-week projects, enthusiasm can wane. At week 5, so the committee posed Week 5 challenge to all of our participants. If the participant sent a picture of them doing some sort of physical activity 5 times that week, they were entered into a drawing to win a $50 gift card for a sporting goods store. The committee has been getting great pictures and videos from many of the participants over the following weeks. In addition, they created a closed Facebook group that several participants have joined and post weekly "motivational" pictures and emails that are distributed to all participating in the program. The committee has several employees who have express interest in extending a Running Club after the 5k on June 4th.
Human Resources leaders in EMS have struggled to get employees to embrace wellness initiatives. Despite our employees witnessing the health related risks of poor nutritional choices and lack of physical activity every day, many wellness initiatives still fail to gain traction with our employees. Many wellness programs offer premium differentials to encourage participation but often this is not enough to motivate participation. Research is very clear that employees who focus on good diet, exercise, and regular sleep experience less illness, absenteeism, injuries, stress, and long term health related problems.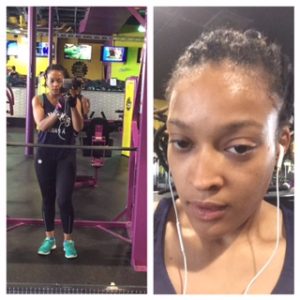 Like Cataldo, ambulance services need to persist in their efforts to find the wellness program that works for their employees and company. Remember, this is not a "one size fits all" mentality. Premium differentials, health screenings, healthy food options in vending machines, fitness club discounts, employee assistance programs, exercise clubs, are just a few options. EMS organizations need to commit to these programs once you find the ones that resonate with your employees.
Cataldo is not exactly sure why this program, versus many of the others it has tried, has caught on with so many of their employees and beyond. When asked what she thought "moved the needle" this time around, Kelli Megill said that they really made it fun by creating a community of individuals all pulling towards the same goal while raising funds for a great cause.
Cataldo Ambulance, Massachusetts
---
Scott Moore
Scott A. Moore, Esq. has been in the emergency medical services field for over 26 years. Scott has held various executive positions at several ambulance services in Massachusetts. Scott is a licensed attorney, specializing in Human Resource, employment and labor law, employee benefits, and corporate compliance matters. Scott has a certification as a Professional in Human Resources (PHR) and was the Co-Chair of the Education Committee for the American Ambulance Association (AAA) for several years. In addition, Scott is a Site Reviewer for the Commission on the Accreditation of Ambulance Services (CAAS). Scott earned his Bachelor's Degree in Psychology from Salem State College and his Juris Doctor from Suffolk University Law School. Scott maintains his EMT and still works actively in the field as a call-firefighter/EMT in his hometown. Scott is a member of the American Bar Association, the Massachusetts Bar Association, the Society for Human Resource Management, and the Northeast Human Resource Association.
---