Senate Confirms Seema Verma as CMS Administrator
On Monday, the Senate voted 55-43 to confirm the nomination of Seema Verma to be the new Administrator of the Centers for Medicare and Medicaid Services. Ms. Verma was involved in designing Indiana's Medicaid expansion.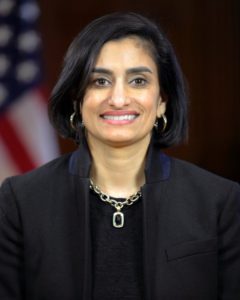 Ms. Verma will be working alongside HHS Secretary Price to help implement President Trump's healthcare agenda.
Centers for Medicare and Medicaid Services (CMS), Department of Health and Human Services (HHS), Indiana, Medicare