Tom Price Confirmed as HHS Secretary
The Senate voted 52-47 Friday to confirm Rep. Tom Price (R-GA) as Health and Human Services secretary. Democrats held the Senate floor for the full 30 hours permitted to them, raising concerns about Price's trades in health stocks and his opposition to the Affordable Care Act.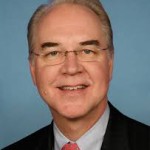 New HHS Secretary, Tom Price
A retired orthopedic surgeon, Price will oversee the administration's efforts to repeal and replace or repair the Affordable Care Act. Rep. Price was previously the Chairman of the House Budget Committee.
Tom Price: Everything You Need to Know About the New Health Secretary
Tom Price Is Sworn In as Health Secretary Amid Senate Disunity
In related news, the Senate Finance Committee has scheduled a hearing on February 16 to consider the nomination of Seema Verma as Administrator of the Centers for Medicare and Medicaid Services (CMS).
Affordable Care Act (ACA), Department of Health and Human Services (HHS), Tom Price