AAA Members on Capitol Hill
This week, AAA members were once again on Capitol Hill meeting with members of Congress. AAA Government Affairs Committee Chair, Jamie Pafford-Gresham of Pafford EMS, met with entire Congressional Arkansas delegation. While on the Hill, Jamie also met with members from Oklahoma and Mississippi. AAA Board Member, Kim Godden (Superior Air-Ground Ambulance), Payment Reform Committee Chair, Asbel Montes (Acadian Ambulance Service), and AMR VP Federal Reimbursement & Regulatory Affairs, Deb Gault were also on the Hill for meetings this week. Collectively the group met with over twenty Congressional offices this week. Thank you to all of our members for their hard work fighting for permanent Medicare relief. We appreciate you taking the time to visit Washington and meet with your representatives.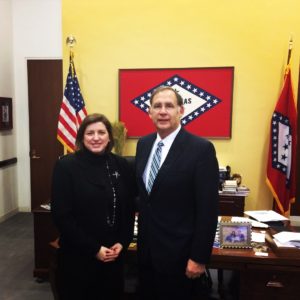 Pafford EMS CEO, Jamie Pafford-Gresham, and Sen. John Boozman of Arkansas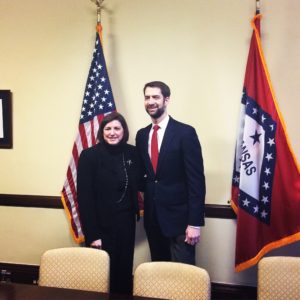 Pafford EMS CEO, Jamie Pafford-Gresham, and Sen. Tom Cotton of Arkansas

Have you met recently with a Member of Congress? Are you interested in getting involved with the AAA's advocacy efforts? If so, email Aidan Camas at acamas@ambulance.org!
Acadian Ambulance, American Medical Response (AMR), Arkansas, Illinois, Louisiana, Mississippi, Oklahoma, Pafford EMS, Superior Air-Ground