Member Savings: Rugged Notebooks & More from TKK Electronics
Savvik Savings for Members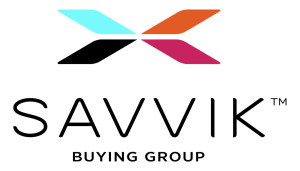 AAA members have free access to amazing bargains on everything from computers to PPE to ambulances through Savvik Buying Group. Check out the deal below, or contact Savvik's friendly staff for assistance!
Not yet an AAA member? Join today to unlock access to Savvik deals, as well as all of membership's other great HR, operations, and consulting benefits.

AAA members save 15% off MSRP on all products available from TKK. Additional discounts are available based on volume and/or opportunity.  Please contact your TKK Electronics sales rep for more information—don't forget to mention "Savvik"!

Getac B300 Fully Rugged Laptop

Configuration Part #: BWJ117EMS $3,385.00
Intel i5-4300M 2.6GHz Processor, 3MB Cache 13.3" 1400 NITs QuadraClear™  sunlight readable touchscreen 4GB DDR3 RAM 500GB Hard Drive Mechanical Backlight Keyboard SuperMulti DVD 802.11ac WiFi Bluetooth PCMCIA Type II+Express Card 54/34, Smart Card eSATA/USB 3.0 (1x USB + 2x eSATA/USB) Low Temp -29C Fingerprint Reader TPM 1.2 MIL-STD 810G and IP65 certified WIN7 Pro 64-bit OS (NO RF Pass-Thru) 5 Year bumper-to-bumper warranty standard
Getac Fully Rugged Tablet
Configuration Part #: FLA103EMS $1,965.00
Intel i5-4300U 1.9GHz Processor, 3MB Cache 11.6″ – 800 NITs Touchscreen (Non-Digitizer) 4GB DDR3 RAM 128GB SSD Dual batteries 5MP camera 802.11AC Wireless Bluetooth   -21C cold weather operable MIL-STD 810G and IP65 certified WIN7 64-bit Pro No DVD or CD Drive 3 Year Bumper to Bumper Warranty
Contact Information
Mike Kirsch
Toll Free: 1-888-968-6844 ext. 407
Direct Phone: 414-255-0482
mike@tkkelectronics.com
Don't forget to mention "Savvik"!
Contract Details
Savvik Vendor Page
Payment Terms:  Net 30 days
Current Contract Ends: May 23, 2017
Competitive Bid Award Detail Sheet:  Savvik Bid Award #2014-0001
Product/Service: Information Technology – Rugged Computers and Electronic Equipment
Service area:  United States, Canada and International
Available to:  All current Savvik and AAA members