Spotlight: Barbara Bachman, Emergent Health Partners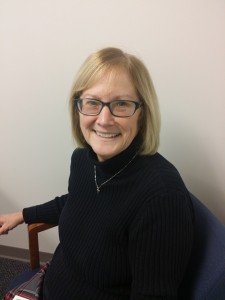 Barbara Bachman
Chief Financial Officer, Emergent Health Partners
Alternate Director, AAA Board
Ann Arbor, MI
Please tell us a little about yourself.
I grew up in a small town in the Upper Peninsula of Michigan. The year I graduated from high school my parents relocated to North Carolina, so I have family in both places. I am married and have four grown children, two son-in-laws, and one granddaughter. I love to bake, and Christmas is my most favorite time of year. I make about 30 different kinds of cookies which I share with my employees.
How did you come to work in the industry? How long have you been involved?
I was in public accounting for over 20 years with a large regional firm and a Big 5 firm. I then moved on to be the controller at a company that managed about 30 physician clinics in the Flint, Michigan area. From there I went to a non-profit organization that was grant-funded by the state of Michigan. They offered workforce development and online courses for high school students. They were losing their funding so I applied for a job with Huron Valley Ambulance ( in 2004 and was selected to become the CFO.
What do you enjoy most about your job?
I enjoy the variety of challenges the job presents as I oversee finance, patient billing, IT, internal and external education, human resources, and our electronic charting software.
What is your biggest professional challenge?
My biggest professional challenge early on was gaining an understanding of the business. I actually sat through an EMT course and did several third rides including staying for full 24 hour shifts. Currently our biggest challenge is find qualified trained staff.
What is your typical day like?
Extremely busy with a multitude of meetings, questions from staff and managers, employee issues, and making sure everything is completed in a correct and timely manner.
How has participation in AAA membership and advocacy helped your organization?
Prior to being on the Board, I was on the Medicare Regulatory Committee which helps keep our organization informed about the latest happenings in reimbursement.
American Medical Response (AMR), Board of Directors, Emergent Health Partners, Michigan