Spotlight: Fred Della Valle, AMR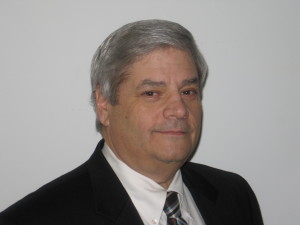 Fred Della Valle
Vice President Government Relations, American Medical Response (AMR)
AAA Board, Alternate Director Region 1
New Haven, CT
Tell us a little about yourself, please.
Grew up and still live in the state of Connecticut. Married for more than 40 years. My wife, JoAnn, and I have two grown boys, a 3 month old grandson and a 2 year old beagle. I enjoy both saltwater and freshwater fishing, golf, and traveling.
How did you come to work in the industry? How long have you been involved?
I became an EMT in 1976 working for New Haven Ambulance Service, one of the first four founding companies of American Medical Response. Over the years I have served in various capacities including operations, communications, public relations, business development, and government relations.
What do you enjoy most about your job?
I enjoy most interacting with colleagues in EMS and other public safety agencies, and sharing best practices and new ideas. In my government relations role, the interaction with local, state, and federal legislators and regulators is always both a challenge and opportunity to educate those who oversee our regulatory and payment strategies.
What is your biggest professional challenge?
Certainly the greatest challenge has been, and continues to be, the reimbursement efforts in Congress as well as the recognition of the key role ambulance providers play throughout our nation.
What is an example of one of your strengths?
I pride myself in maintaining good communications with all those I come in contact with. Whether internally at AMR, through my AAA responsibilities, or with our legislators, regulators, committee members, and all those wishing to communicate about the service we provide.
How has participation in AAA membership and advocacy helped your organization?
I believe our membership in the AAA has been advantageous to both AMR and the AAA. Speaking in one unified voice on Capitol Hill always sends a message to those who have the responsibility of making decisions based on information for the good of all Americans. AMR also lends the credibility and success in EMS to the AAA issues we discuss every day in Washington.