Maximizing VA Reimbursements on Emergency Conditions
Asbel Montes, AAA Payment Reform Committee co-chair and all-around reimbursement expert, recently developed some great quick tips on billing the US Department of Veterans Affairs for ambulance services.
Do you have a process in place to identify when a transported individual is a veteran being carried to a non-VA facility? In an emergency condition, it may prove very beneficial for you to have a consistent process within your billing department to ensure that you can identify these patients in order to maximize reimbursement, while also avoid billing the patient inappropriately… READ MORE►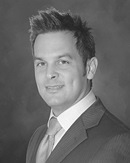 Read Asbel's full article over on www.reimbursementanswers.com, or learn more in person at the upcoming June 9 AAA Regional Workshop in the San Francisco area!